In memory of those who were lost
In 1899, work started on this site to create Gedling Colliery, driven by a huge demand for coal. In 1902 coal production started, which continued until 1991, when the colliery closed.
A memorial garden has been created in the park as a place of quiet reflection. Over 130 miners lost their lives on this site and many more suffered long term health issues. The garden is dedicated to the memory of all who worked at Gedling Colliery.
The mining rings that mark the entrance to the Memorial Garden were once used to support the underground tunnels and were kindly sourced by Graham Tavner, a Gedling Colliery miner for 35 years.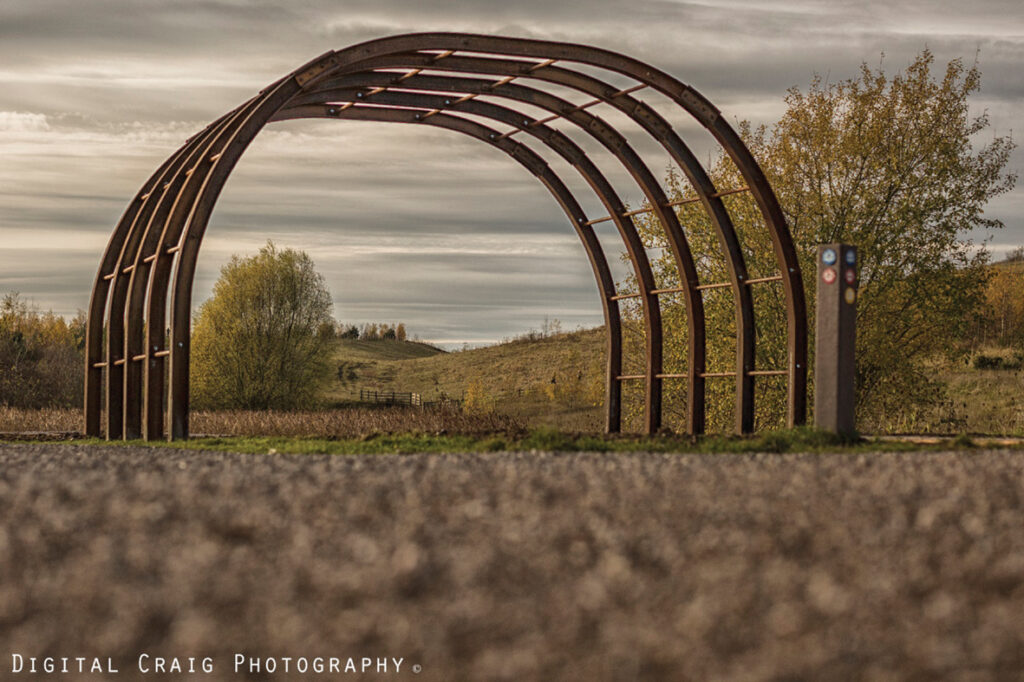 The Friends of Gedling Country Park commissioned local artist Richard Janes to create a piece of memorial artwork that celebrates the mining history of the site and also embraces the future of the park.
Richard worked with Lambley Primary School and Christ the King Secondary Academy to develop the artwork and the benches in the memorial garden.
Inspired by a picture of the underground Palm Tree Junction, the tree like appearance symbolises the origin of coal and the flames reflect that coal was used to create warmth and power. The artwork also represents the future of this site as a country park and the eternal flame of remembrance.
The creation of the memorial garden has been possible due to the commitment of the Friends volunteers, the ongoing support of Gedling Borough Council and the financial contributions of Nottinghamshire County Council and the Co-Op Local Community Fund. Thank you to all who have been involved in this project.
Images courtesy of Digital Craig Photography and British Coal.